MESD 2023-2024 SCHOOL CALENDAR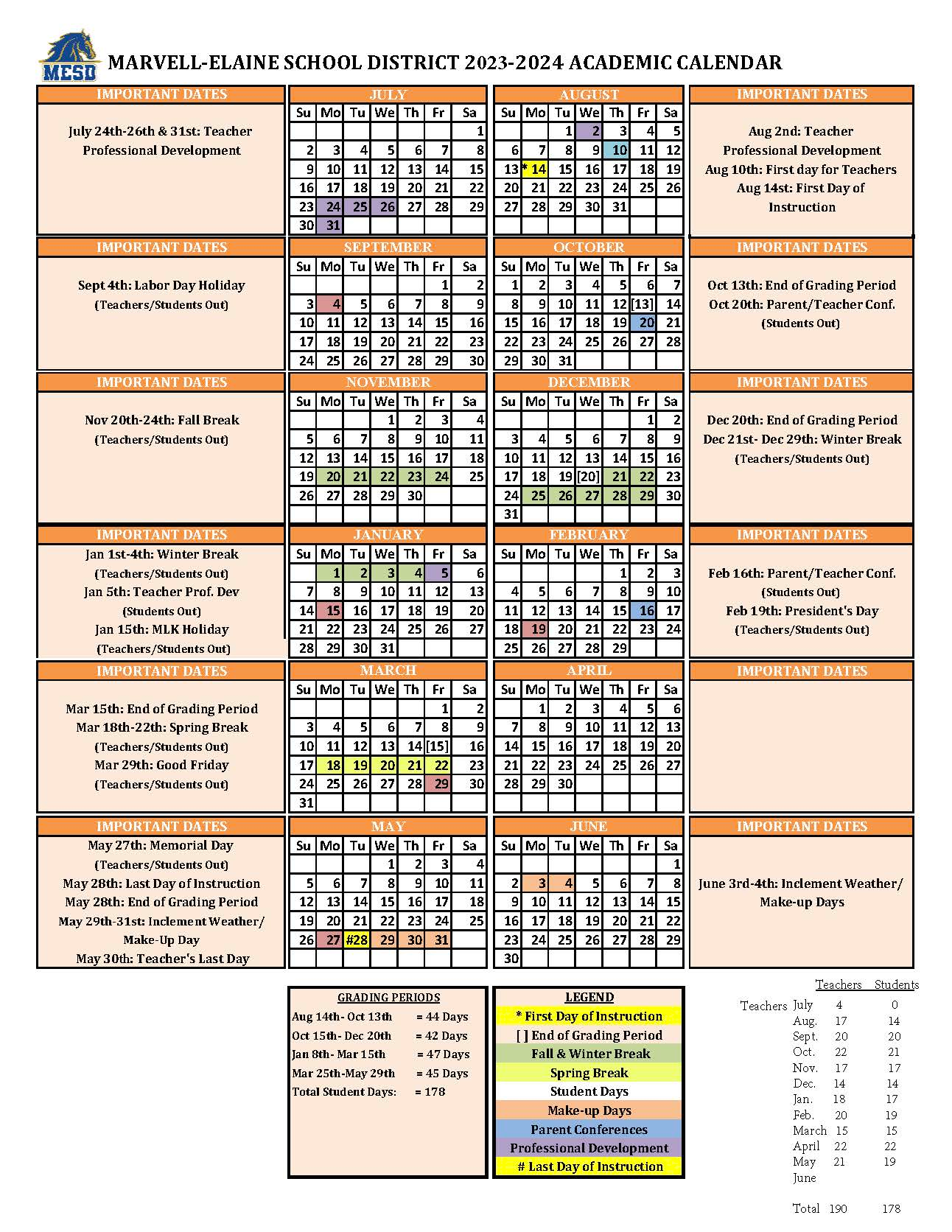 Teaching Days = 178 + Staff Development Days = 10 + Parent/Teacher Conference Days = 2
Total 190 School Days
Each instructional day is at least 6 hours per day, including Parent/Teacher Conference and early dismissals.
This calendar is subject to changes made by DESE .
October 20 and February 16 will count as a full day of school and a parent/teacher conference day.
Spring Break - must begin on a Monday of the 28th week of school year (AR Code 610-106d).
A quarter may not exceed 50 days nor be less than 40 days in length (Directive 93-7 ADE).